Posted by: NickTheGreek 30 Aug 2016, 07:11 AM
Have you used this ? you would be thrilled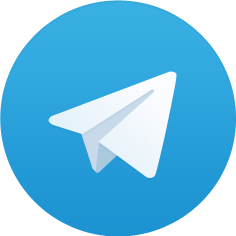 Telegram is a cloud-based mobile and desktop messaging app with a focus on security and speed.
CODE
https://telegram.org/
"Telegram is a cloud-based instant messaging service. Telegram clients exist for both mobile (Android, iOS, Windows Phone, Ubuntu Touch) and desktop systems (Windows, OS X, Linux). Users can send messages and exchange photos, videos, stickers and files of any type. Telegram also provides end-to-end encrypted messaging, but its optionality and home-brew nature have been contested by security experts and cryptography researchers."
CODE
https://en.wikipedia.org/wiki/Telegram_%28software%29
"
In October 2013, Telegram had 100,000 daily active users. On 24 March 2014, Telegram announced that it had reached 35 million monthly users and 15 million daily active users. In October 2014, South Korean governmental surveillance plans drove many of its citizens to switch to Telegram. In December 2014, Telegram announced they had 50 million active users, generating 1 billion daily messages and that they had 1 million new users signing up on their service every week; traffic doubled in five months with 2 billion daily messages. In September 2015, an announcement stated that the app had 60 million active users and delivered 12 billion daily messages. In February 2016, Telegram announced that they had 100 million monthly active users, with 350,000 new users signing up every day, delivering 15 billion messages daily"